Key Speakers
Dr Max D Cooper 
Professor, Department of Pathology & Laboratory Medicine
Emory University School of Medicine
Professor, Emory Vaccine Center
Emory University School of Medicine
Investigator, Emory Center for AIDS Research
Emory University School of Medicine
Research Contributions & Accolades:
The DISCOVERER of T & B Lymphocytes

He is a laureate of the prestigious Japan Prize Award received in 2018.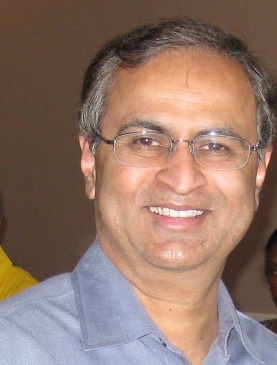 Dr Periasamy Selvaraj
Professor, Department of Pathology and Laboratory Medicine
Emory University School of Medicine
Co-founder
Metaclipse Therapeutics Corporation.
It is a biotech company focusing on developing personalized immunotherapy for metastatic cancer.
Research Interests:
Dr Selvaraj's laboratory focuses on a) developing personalized cancer vaccine-based immunotherapy approaches using a novel protein transfer technology and patients tumour tissue and b) studying the role and regulation of Fc receptors in antibody-mediated immunity and inflammation.

Dr. C.N. Ramchand
CEO & President 
Saksin Lifesciences Pvt Ltd
He has held key leadership roles in industries such as India Director & World Wide Executive Member at Kemin Industries South Asia Pvt Ltd. India and Vice President & Head of New Drug Discovery (biological) Research Programme at Sun Pharma Advances Research Centre (SPARC) India.

He has over 25 years of rich experience in the areas of teaching, basic research, Drug Discovery Programme and Disease Mechanism, guiding M.Sc./Ph.D students and setting up a Research facility.

He has published over 70 peer-reviewed papers in international journals, edited 5 books, has over 40 patents either issued or in process.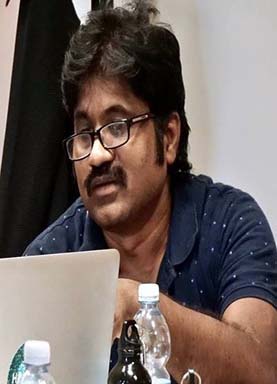 Parthiban Srinivasan, PhD,
CEO
VINGYANI, A Data Science company.
He has pursued research at NASA Ames Research Center (USA) and Weizmann Institute of Science (Israel)

He worked at AstraZeneca in the area of Computer Aided Drug Design for Tuberculosis. Later, he headed informatics business units in Jubilant Biosys and then in GvkBio before he floated the company, Parthys Reverse Informatics

.
 
Dr. Vivek Gopalan
Associate Director
Clinical Bioinformatics
Medgenome Labs Ltd, Bengaluru
He has 10 years of in-depth & hands-on Bioinformatics research experience with a background in biology, biotechnology, management, software development and statistic.

He is one of the Alumni of Centre for Biotechnology, Anna University
Dr Anil Kumar
Staff Scientist, National Institute of Immunology,
Aruna Asaf Ali Marg, New Delhi.
His research interest is in gut microbiome studies and analysis.

He has Inventorship in 59 Patents. 
Dr Ramasubramanian
Director, VR Food Tech Private Limited
Mumbai.
He has contributed with his expertise in developing number of products in the area of fruit drinks/juices, functional foods, instant foods, baby food, etc.

VR Food Tech is one of the very few companies which undertakes contract product development for entrepreneurs, start-ups , small and medium scale companies or any company which wants to outsource the product development.
Dr Vijay Alagappan
Director, Soft gel Healthcare Private Limited.
Chennai.
An electrical engineer who has paved his way into Biotechnology, has an PhD in Biomedical Engineering and MBA in BIOTECHNOLOGY management. Fascinating isn't ?
Dr Kaushik Ramakrishnan Shankar
Research Director, Firstmr Business Analyst Private Limited (F1RST)
Chennai.
Masters in Biochemistry, PhD in Food Biotechnology.

He is a Food and Beverage ingredient industry expert with more than 7 years of market research and consulting experience.

He has managed projects covering global market research for emulsifiers, starches, sweeteners, preservatives, extracts, polyols, proteins and many other functional ingredients. He has been specializing in the Indian food and beverage ingredient industry since 2012.