Publication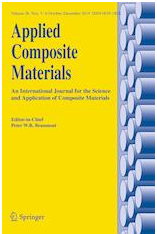 After review, all the accepted papers (shorter version) will be published in the conference proceedings, which will be available during the conference.
Selected papers that focuses on critical material problems that influence their design and application; solutions to those problems thereby enhancing the performance of the material and structural integrity of the engineered composite structure,  will be published in a special issue of Applied Composite Materials (Springer).
Only papers that are presented in the conference will be considered for the publication in the special issue of the Journal. The authors have to submit a full length paper after the conference for the special issue.